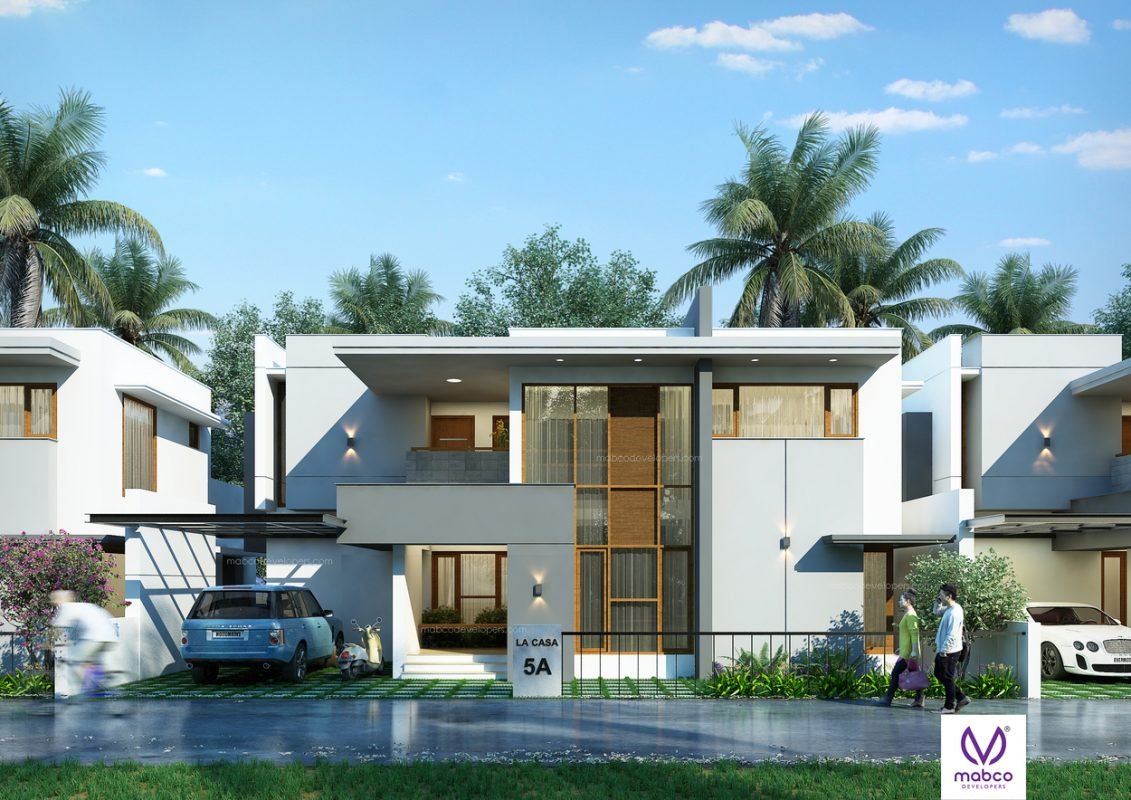 La Casa Villas
La Casa an abode of magnificent villas in Perinthalmanna with all modern features required for a contemporary lifestyle. It is a luxury villa project in Perinthalmanna by Mabco Developers, the pioneer of home construction in Malappuram. This project is an opportunity like never before to settle in Angadipuram the premium location of Malappuram district. These unique residential villas are easily accessible via all modes of transport. Thus ensures that you cut down your long commute and elude harrowing traffic jams. These gated community villas will be an ideal place for your kids to grow enjoying the beauty of nature. Intricate design, thoughtful yet insightful little style touches and a subtle class makes these villas a truly magnificent home.
THE LUXURY VILLAS IN PERINTHALMANNA
A paradise in the form of 22 villas spread over 1.5 acres of land surrounded by lush fields. These luxury villas in Perinthalmanna are entrancingly designed with 3 Bedrooms, wide balcony, individual garden area and a 5 meter road to commute. To add more joy for your living there is a badminton court, children's play area and an open party area where you can chill with your dear ones in special occasions. From stylish flooring to spacious balconies, standard kitchen size and high-quality fixtures, every little detail here gives it a luxurious look. If you are seeking for a luxury living in Malappuram city, have a look at our adorable La casa villas in Perinthalmanna and own the ritzy lifestyle you have always dreamed of.