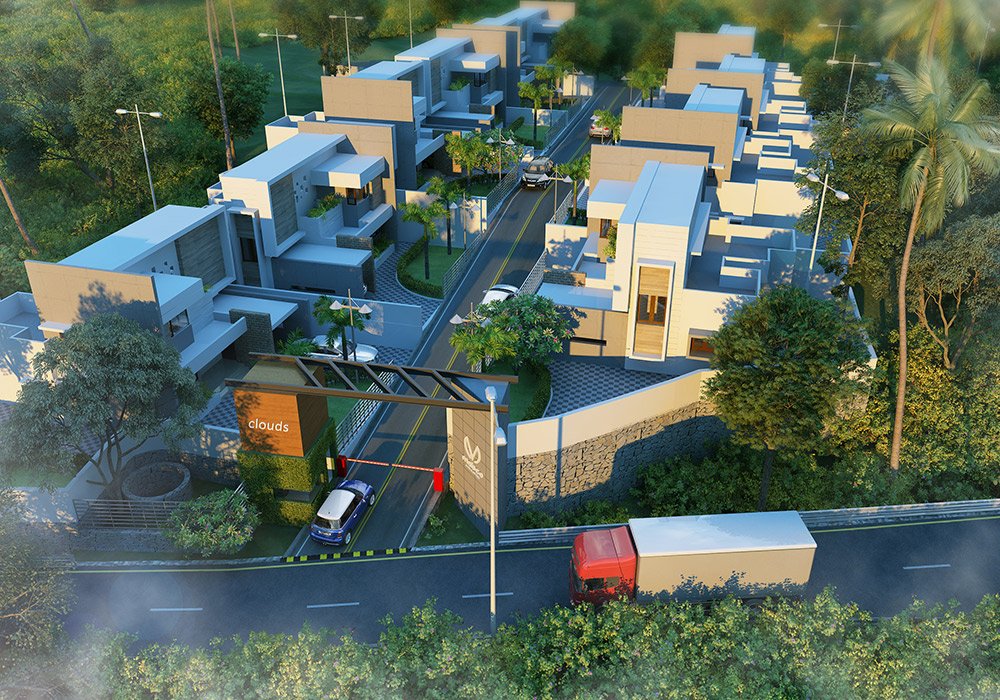 Mabco Clouds
Villas in perinthalmanna: Mabco Clouds is a luxury villa perinthalmanna project by Mabco Developers, located at Thirurkad, Perinthalmanna, of Malapuram district in Kerala. As everyone knows Malapuram is a place of cultural heritage of Kerala, the way of living will also be amazing. Owing to its natural habitat, Malappuram is also a city of fresh air so view provide villas in perinthalmanna. According to the Central Pollution Control Board data among 180 cities monitored for SO2, NO2 and PM10, Malappuram was one of the two cities which met the criteria of low pollution.
This luxury villa project occupies 2 acres of land includes 24 villas of 837-1426 sq.ft.Moreover, the 24 elegant and luxurious villas under Mabco Clouds are finely constructed for a better and happy living. Just like the name "Cloud", everyone will place great emphasis on this project. It includes 2 and 3 BHK homes with all amazing facilities like parking, garden, play area, open party area, etc. In additional it is a gated community with the five-meter road. The individual garden adds more beauty to these villas.
villas in perinthalmanna malappuram
Mastered with innovation and creativity, Mabco Clouds is a luxurious home available at a budget-friendly price. As it is the flagship project of Mabco Developers, the villa comes with cloud nine features. Committed to excellence, the mabco offers beautiful homes, inside out. Construction companies focusing on great interiors and exteriors deliver jaw-dropping results.
Mabco Clouds is a delight to the eye and elegance to living. In contrast, this project will be a great opportunity for people who wish to settle in a peaceful and secure area near Perinthalmanna of Malappuram. Owning a Luxury villa is not just an investment, it is a pride and a Privilege. Hurry up! and own your dream home in perinthalmanna , Malappuram that entitles you to luxury living today and offers you an asset that appreciates the most in the ensuing time.