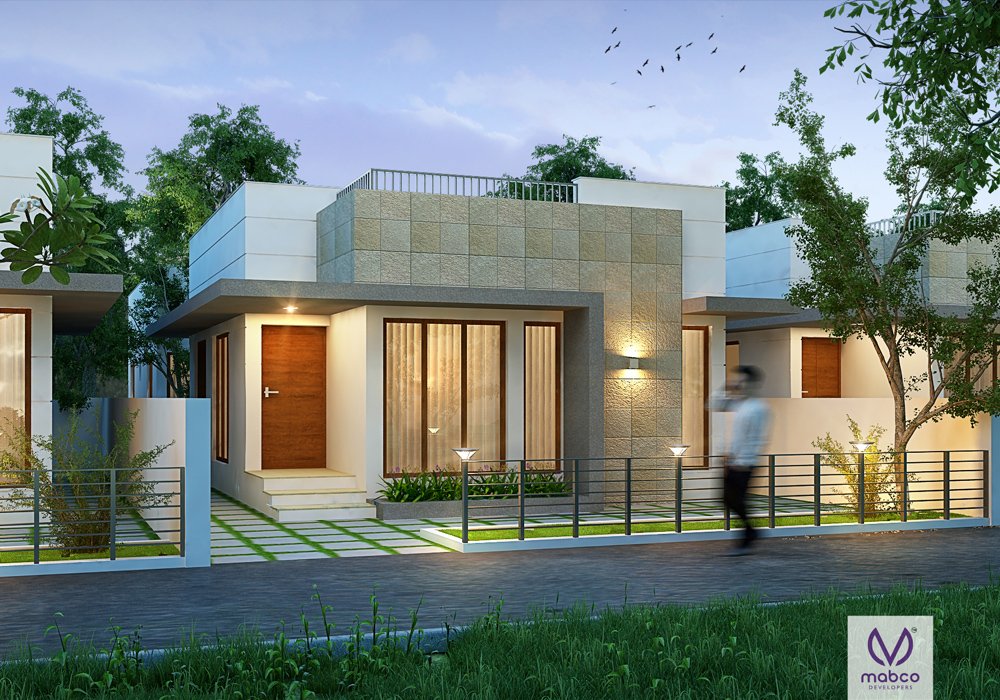 Mabco Nest Villa
Nest Villa is a budget friendly and low cost villas in perinthalmanna project by Mabco Developers, located at Thirurkad, Perinthalmanna, Malapuram, Kerala.Malapuram being one of the most popular districts of kerala offers a secure and happy living. People who love going green with environment will definitely fall for this.
Perinthalmana well known as the heart of malapuram keeps fresh air in its atmosphere. Look what we offer in such a heavely location! three seemingly impossible matters like an apartment in the center of the city, no compromises on luxury fittings and amenities at a price that belies the combination of the two.
It is thoughtfully designed to give an absolute blissful experience of luxury living. Be a proud owner of Mabco nest villas, indulge in comforts of contemporary living and live extremely close to the city's major business hubs.
On describing the project, it covers about 50 cents of land which includes 10 villas of 610 sq.ft. Each one is a gated community with road facility. nest villas are best Budget villas in perinthalmanna
Low Cost Villas in Perinthalmanna
The 10 elegant low cost and Beautiful villas under Mabco Nest are finely constructed for a better and happy living. Moreover, it includes 2 BHK homes with all the amazing facilities. Best design and high-quality saniteries, tiling, Painting, wooden doors and windows etc add more beauty to the buildings.The architecture of mabco is spoken widely because of its unique design and implementation. Unlike other constructors, mabco invites you to own this very beautiful nest villa at a very low cost. What else you ask for?

Occupy your villa at a budget-friendly price. As it is the flagship project of Mabco Developers, these villas come with specific Nest villa features. Committed to excellence, the Mabco offers beautiful homes, inside out. With great interiors and exteriors, Mabco Nest is a delight to the eye and elegance of living. Hurry and own your dream home!